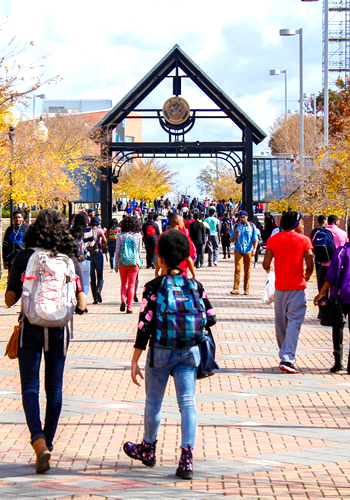 » OUR MISSION
The mission of the Jackson State University Development Foundation is to work collaboratively to secure financial resources to support its student scholarships, the endowment, faculty/staff development, annual fund, and other institutional priorities.
» OUR VISION
As leaders among their peers in higher education and philanthropy, Jackson State University and the Foundation are partners in marshaling resources to provide the University with the philanthropic assets necessary to achieve its aspirations.
» VALUE STATEMENT
The JSUDF adopts INDEPENDENT SECTOR's statement of values as the highest expression of ethical principles guiding the nonprofit sector.
Commitment beyond self

Obedience to the laws

Commitment beyond the law, "obedience to the unenforceable"

Commitment to the public good

Respect for the worth and dignity of individuals

Tolerance, diversity, and social justice

Accountability to the public

Openness and honesty

Responsible stewardship