The Catherine Coleman Literary Arts, Food, and Social Justice Summer Program invites emerging high school writers across the state and in the city of Jackson to engage the rich legacy of creative writing in Mississippi, the tradition of southern food ways, and the history of social justice movements in their communities.
The week-long residential program will take place June 4-9, 2023 on the Jackson State University campus. Through writing seminars and programming led by renowned creative writing instructors, as well as special invited guests, these young people will hone their skills as writers while learning the techniques of revision essential in expressing their voices through the written word.
---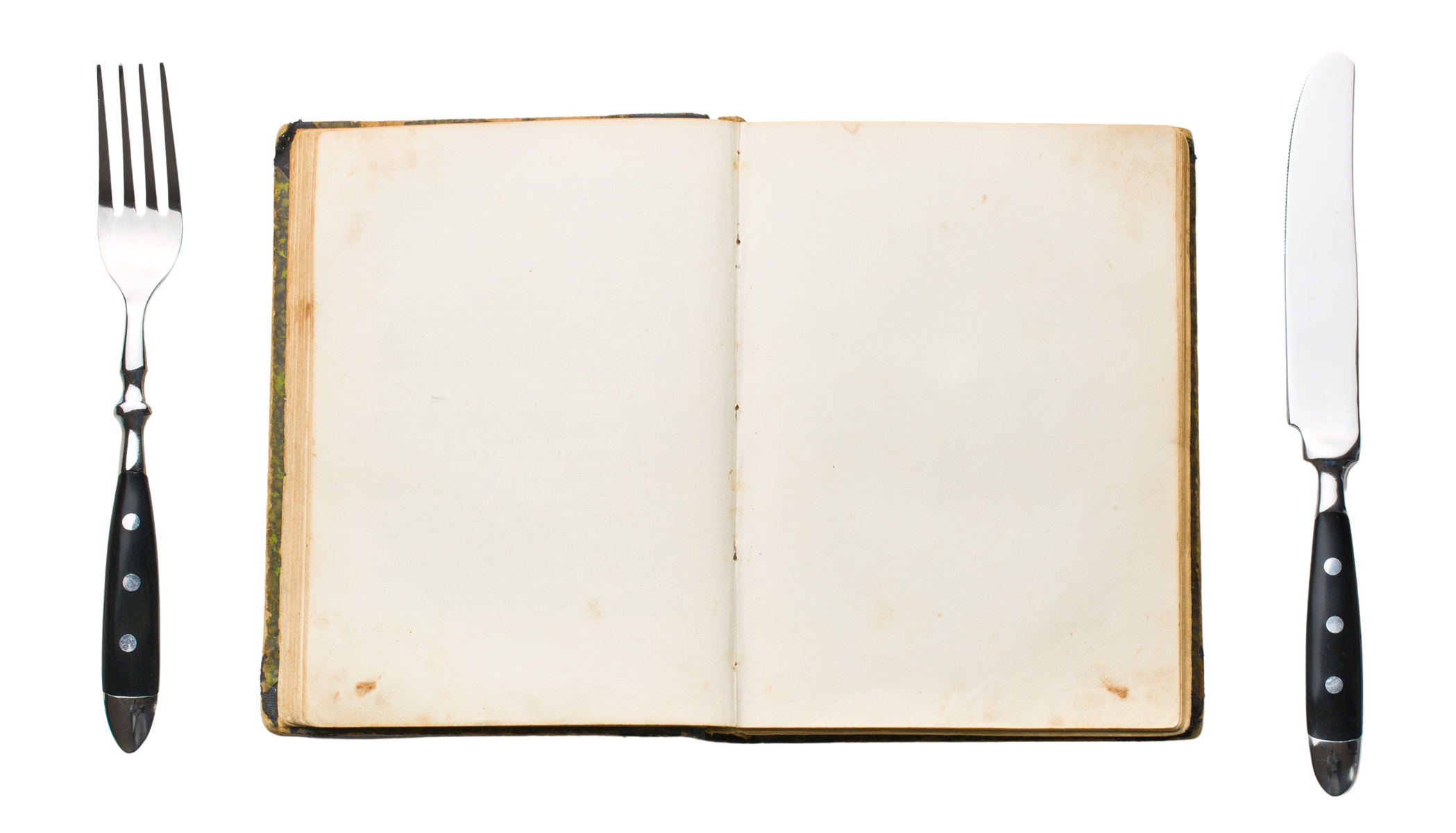 ---
Student participants will have the opportunity to select from workshops in:
Poetry
Fiction
Screen Writing (Film, Theatre)
Those who complete the program will receive a $300 stipend.
Mississippi native and MacArthur "Genius" Award Winner Kiese Laymon created and named the Catherine Coleman program in honor of his grandmother. Laymon noted, "Our hope is to ritualize workshops and incredible food for young folks in our community who might not get a lot of time to write and read 'creatively.'
We also want young people to consider the creativity that gets food from the land to the table in Mississippi." At his bequest, the Margaret Walker Center at Jackson State University is the permanent home of the Catherine Coleman Literary Arts, Food and Justice Initiative.
---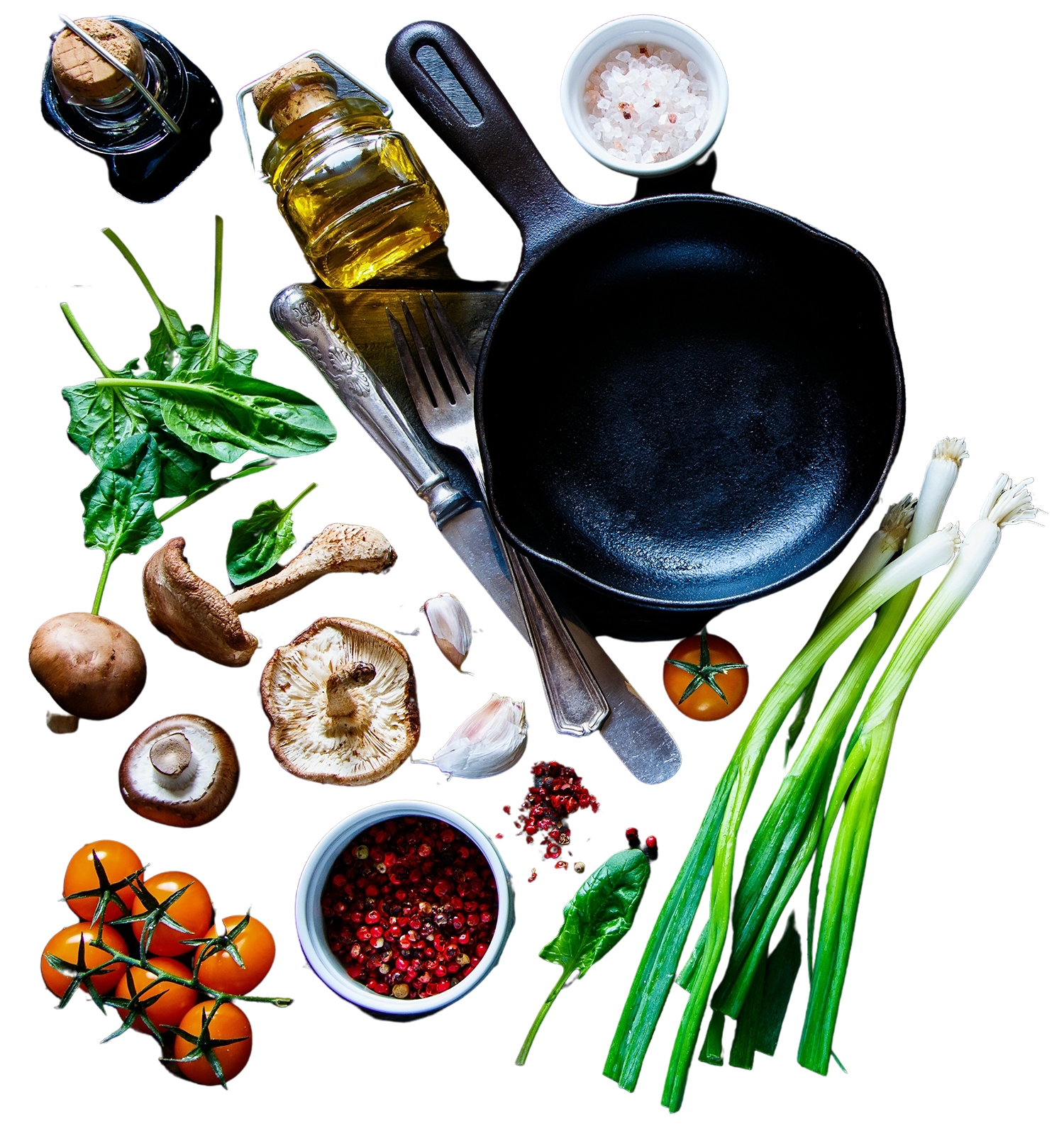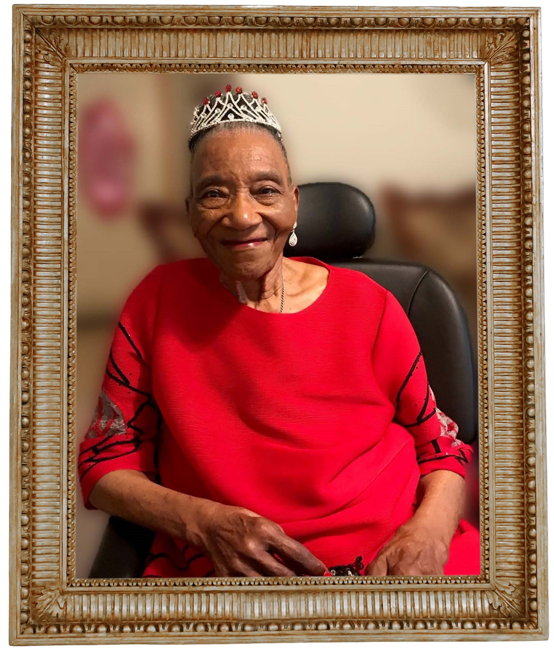 Catherine Coleman
Catherine Coleman, grandmother of writer, Kiese Laymon, was born in 1929 in Scott County, Mississippi. She worked in the fields of Scott County from the age of seven.
While nearly all of her family left Mississippi during the Great Migration, Coleman believed that she had a right to live a dignified life on the Mississippi land she worked. Unable to finish high school with her class due to this necessary field work, Coleman earned her high school diploma through correspondence courses. While working as a domestic and a chicken plant line worker, she put her four children through college and made sure that three of them earned graduate degrees. All of her children and grandchildren went on to lives as teachers.
An active member of Concord Missionary Baptist Church, Coleman organized church-based summer arts programs for the children of Forest, Mississippi for decades until diabetes compromised her mobility. Kiese Laymon's investment in Mississippi's youth mirrors that of his grandmother, who stayed and fought for a better future for the state's children rather than leave for promises of greater freedom and opportunities through the Great Migration to the North.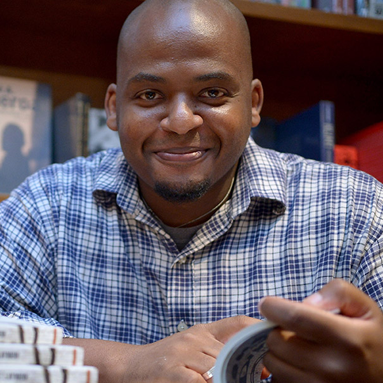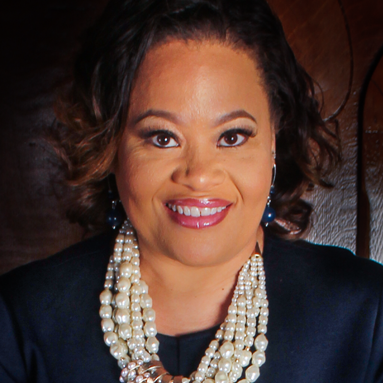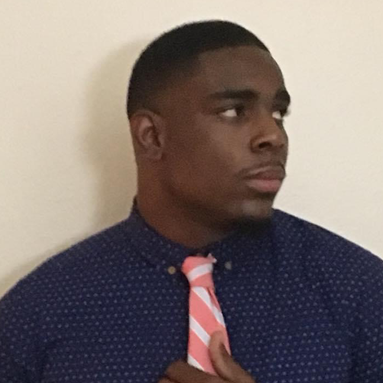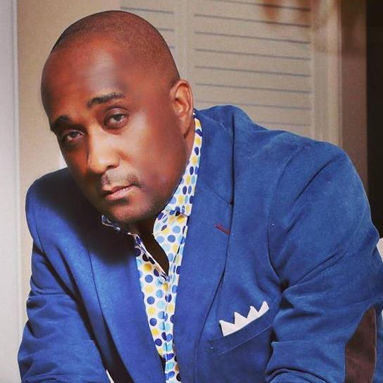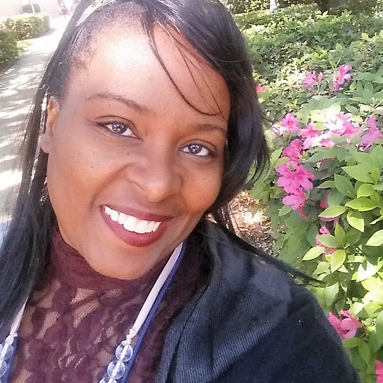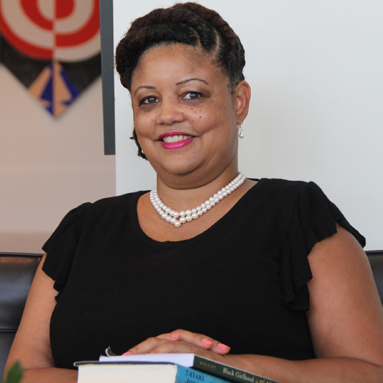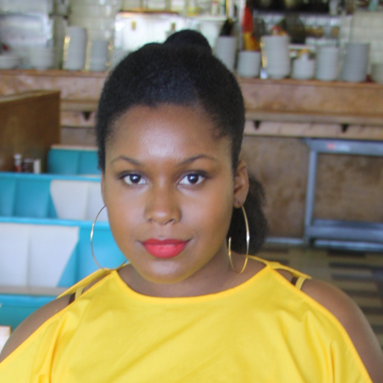 Kiese Laymon
Kiese Laymon is a Black southern writer from Jackson, Mississippi. Laymon is the Libby Shearn Moody Professor of English and Creative Writing at Rice University. Laymon is the author of Long Division, which won the 2022 NAACP Image Award for fiction, and the essay collection, How to Slowly Kill Yourself and Others in America, named a notable book of 2021 by the New York Times critics. Laymon's bestselling memoir, Heavy: An American Memoir, won the Andrew Carnegie Medal for Excellence in Nonfiction, the Christopher Isherwood Prize for Autobiographical Prose, the Barnes and Noble Discovery Award, the Austen Riggs Erikson Prize for Excellence in Mental Health Media, and was named one of the 50 Best Memoirs of the Past 50 Years by the New York Times. The audiobook, read by the author, was named the Audible 2019 Audiobook of the Year.
Laymon is the recipient of the 2020-2021 Radcliffe Fellowship at Harvard. Laymon is at work on the books, Good God, and City Summer, Country Summer, and a number of other film and television projects. He is the founder of "The Catherine Coleman Literary Arts and Justice Initiative," a program based out of the Margaret Walker Center at Jackson State University, aimed at aiding young people in Jackson get more comfortable reading, writing, revising, and sharing on their own terms and in their communities. Kiese Laymon was awarded a MacArthur Fellowship in 2022.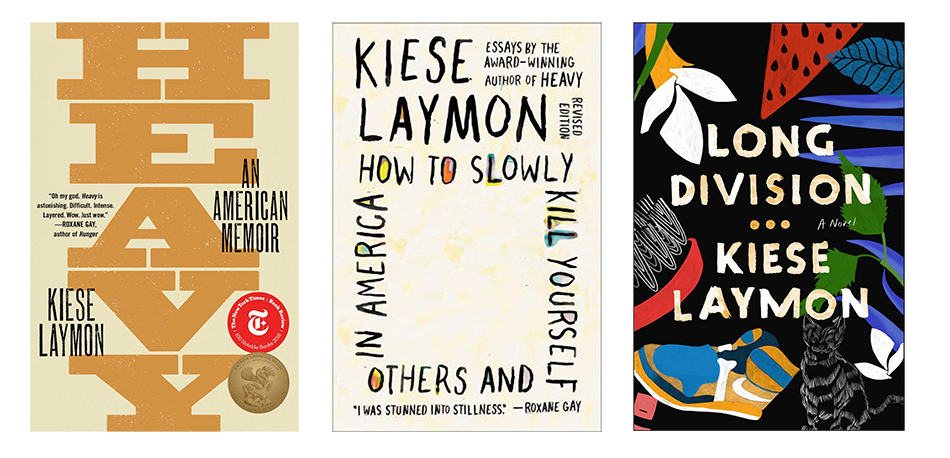 Candace L Jackson
Dr. Candice Love Jackson, a Visiting Associate Professor of English, at Jackson State University, earned her baccalaureate degree in English from Tougaloo College and her graduate degrees from the University of North Carolina at Chapel Hill.  She has also held teaching appointments at Tougaloo College and Southern Illinois University at Edwardsville and administrative appointments at Tougaloo College (Chair, Asst. Provost) and Kentucky State University (Provost/VPAA; Chief of Staff; Acting President).  Her scholarship centers on black popular culture, film studies, and southern literature.  She is also the director of the JXN Film Festival and the Educational Outreach Coordinator of Soarpreneur, a 503c non-profit based in Jackson, MS.
Charlie Braxton
Charlie Braxton is also the author of three volumes of verse, Ascension from the Ashes (Blackwood Press 1991), Cinder's Rekindled (Jawara Press 2013) and Embers Among the Ashes: Poems in a Haiku Manner (Jawara 2018). His poetry has been published in various anthologies including, Trouble the Water edited by Jerry Ward, In the Tradition Edited by Ras Baraka and Kevin Powell, Step Into a World edited by Kevin Powell, Roll Call edited by Tony Medina, Soulfires edited by Rohan Preston and Daniel Widerman, Fertile Ground edited by Kysha N. Brown and Kalamu ya Salaam, and Bum Rush the Page: The Def Jam Poetry Anthology edited by Tony Medina and Louis Reyes.
In addition, his poems have appeared in numerous literary publications such as African American Review, Cutbanks, Drumvoices Review, Black Magnolias, The Minnesota Review, The San Fernando Poetry Journal, The Black Nation, Massiffe, Candle, Transnational Literary Magazine, Eyeball, Sepia Poetry Review, Specter Magazine and The San Fernando Poetry Journal. 
Jeremy McDuffey
Jeremy McDuffey graduated from Tougaloo College in his undergrad in English, and he is currently a student at Jackson State University, working on his master in English with a concentration in Creative Writing. Jeremy is a part of JSUWA (Jackson State University Writing Alliance), and he is also a part of GESA (Graduate English Student Association). HIs hobbies include reading comics and novels, playing with his dog Daphne, working on his manuscript and short stories, and practicing Muay Thai. Jeremy's dream is to become a prominent writer in the 21st century and activist for Black rights, LGTBQIA's rights, and Women's rights.
Maximus Wright
Maximus Wright is a proud Yazoo City, Mississippi native and father of four, Jaime, Jeremiah, Zacharius, and Jordan. He is a 1997 graduate of Tougaloo College, where he majored in Philosophy and Religion with an emphasis in English. Maximus has been mentored and trained by "Mamie Brown's Baby Boy", Les Brown, as a motivational speaker and has traveled the country speaking and conducting seminars. In 2013, Maximus founded Maximus Wright Productions, a company focused on developing and producing Mississippi talent.
Maximus has quickly risen from writing and producing music and, sketch comedy routines, to writing books and directing movies. Maximus has written three books: Soul Damage (2017), My Name is Lola (2017), and Prophet (2019) and has two films to his credit: My Name is Lola (2017) and Soul Damage (2018). He is currently working on his latest film, Existentialism. In 2020, he founded the Jackson Film Festival through his non-profit, Soarpreneur. Soarpreneur has produced 15 first-time authors and screenwriters, has given approximately 300 filmmakers a platform to showcase their projects and in 2021 produced a 15-year-old's first short-film. Maximus Wright is dedicated to telling the stories that need to be told and creating a platform for the next generation of Mississippi talent.
Honors and Awards:
2016- Young, Gifted, and Empowered Award recipient
2017- Beacon of Hope Honoree 2018- Black Men Rock Award recipient
2021- Kappa Alpha Psi Distinguished Citizen's Award
2021- Jackson Film Festival Visionary's Award
RaShell Smith-Spears
RaShell R. Smith-Spears is a professor of English at Jackson State University where she teaches literature and creative writing. Her research interests include African American literature, speculative fiction, and popular culture, specifically film and television studies. She has published both poetry and fiction in numerous journals and anthologies, including Sycorax's Daughters, Mississippi Noir, Dying Dahlia Review, A Lime Jewel: An Anthology for Haiti, and Black Magnolias Literary Journal, among others. She has most recently published short stories in Obsidian Journal and poetry in Mom Egg Review. Her poetry has been nominated for a Pushcart Prize in Poetry and she has been accepted as a writer-in-residence at The Writer's Colony at Dairy Hollow.
Shanna L Smith
Shanna L. Smith is Interim Assistant Chair and Assistant Professor in the Department of English, Modern Foreign Languages, and Speech Communication at Jackson State University. She also serves as University Supervisor for English Education majors. Smith specializes in African American Literature and Culture, and Oral History with research interests in African American women's literature, social justice in young adult fiction, and oral history. She is a member of the Affrilachian Poets. Her most recent publications are found in Obsidian, The Researcher, POMPA, Black Bone: Twenty-Five years of the Affrilachian Poets and Black Lives Still Matter.
Victoria Washington
Victoria Marie Washington is currently pursuing a Master's Degree in English at Jackson State University. She is a graduate of Tougaloo College and a Memphis native. She enjoys learning new forms of West African dance and trying new recipes in the kitchen. Her writing is deeply rooted in her spirituality and is heavily influenced by her upbringing as a Southern American Black woman.
- - - - - - - - - - - - - - - - - - - - -
For additional information, please email
cci@jsums.edu
or contact one of our Program Directors:
- - - - - - - - - - - - - - - - - - - - -
---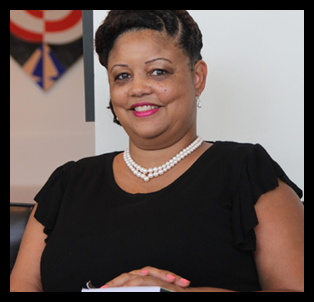 ---
---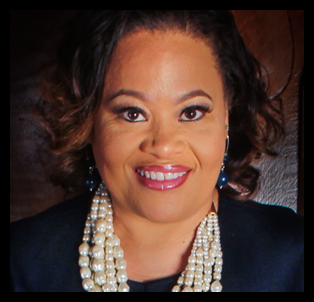 ---